Home
Details

Category: Other
Published on

07 September 2006

Hits:

10003
Complete Left Handers Archery Set
This is my archery set. I started shooting whilst at university, but haven't had much time recently, what with two kids !. I've had this set about 6 years and it was a great set to shoot with.
Comprises:
Goldseeker Turbo GS Aluminium Riser, (Black)
1 Set Limbs, 30lbs@28"
1 Set Limbs, 28lbs@28"
12 Diva "S" 20 Beman Carbon Fiber Arrows with Fletchings, 30"
12 Easton E75 Gold 1916 Aluminium Arrows with Fletchings, 30"
Case
4 Dacron Strings, ready to go (3 unused))
Clicker Button
Adjustable Sight
Stand
Hard Case
Yamaha Leather Quiver
Arm / finger guards
This is a great set, there are a few scratches on the riser, along with some modelling putty on the grip (to pad it out for my hand) although these are easily removed / touched up.
The arrows are all ing reat condition, the carbon fiber ones have hardly been shot (as they tend to bury inthe target)
*** BUYERS SHOULD NOTE, THIS IS NOT A TOY, PEOPLE UNDER EIGHTEEN NEED AN ADULTS PERMISSION TO BID ***
Collection is welcome to save on postage costs (MUST email to arrange before collection) otherwise item will be sent out via recorded delivery to ensure quick and safe delivery.

I accept PayPal, Cheque or Cash on Collection (Cheque must clear before item is sent out!) or direct bank tranfer (again, will leave five days after bank tranfer / cheque etc to stop fraud)

Serious bidders only please. Item will be sent within UK only. Please don't waste my or your time with any scams or non buyers.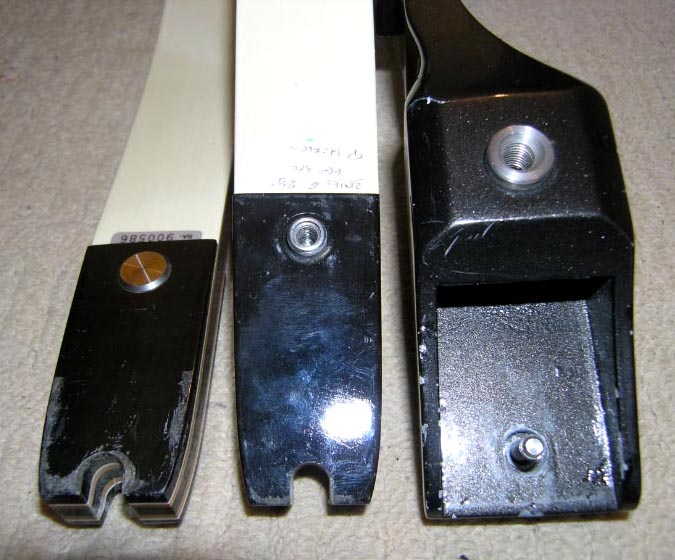 ~ ~
~ ~
~ ~
~ ~